Surfers Paradise has been one of Australias top beach destinations for over 100 years. It has been around for so long that many people have begun thinking that it may have lost its appeal. After all, most iconic attractions in the world that have been around for that long havent managed to maintain a vigorous atmosphere.
However, theres just something different about Surfers Paradise that make visitors want to come back for more, and its not just the three kilometer stretch of golden beach that has made it famous for over a century.
Over the past few years, Surfers Paradise tourism has undergone significant improvements that have definitely invigorated this Australian icon. For instance, transportation within Surfers Paradise has greatly improved with the Light Rail (G:Link), making it more convenient for Gold Coast residents and tourists to access the center for Surfers Paradise. New crops of restaurants and tourist attractions have also been built to revitalise the tourist industry and Surfers Paradise tourism have also been busy creating a captivating commercial to remind tourist just how great Surfers Paradise is. Just take a look at this great campaign theyve put together and showcased on YouTube:
A Surfers Paradise tourist attraction, one of our very own worth mentioning is Infinity Attraction. It was recently named as one of the top Gold Coast attractions by the Herald Sun. It provides an extraordinary experience that will not only keep you entertained for about 30 minutes, but also tickle all of your senses and heighten your imagination. Infinity promises an unforgettable experience for the young and old alike.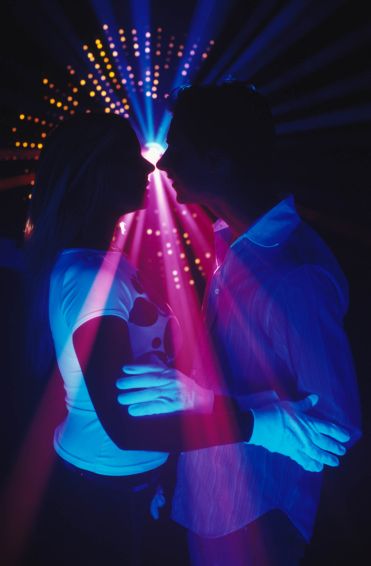 Another top activity that Surfers Paradise tourism recommends that you experience is to hop on one of the many river cruises that service the area. A river cruise is fun way to relax and enjoy the scenery, or have a blast partying with your friends or new acquaintances.
If youre in the mood to discover unusual things, Ripleys Believe it or Not! Museum will introduce you to the world of the unknown. From shrunken heads to dinosaur eggs, Ripleys vast collection of extra-ordinary items will give you a different perspective of the realities of this world.
After spending some time rediscovering the unnatural and travelling into a different dimension, it would be nice to calm your senses and chill-out for just a bit. What better way to do this than to cool-off at Planet Chill, the countrys only permanent ice skating rink. It wont even matter if you dont know how to skate because the friendly staff will be more than willing to help you learn.
Have you ever wondered what it would feel like to pilot a modern jet? If youve been flying a lot, you must feel just a bit curious of what pilots actually do. At the Jet Flight Simulator, youll be able to discover what its like to become a pilot, without actually leaving the ground. You can experience landing at over 22,000 different airports in the world. Jet Flight Simulator is run by real pilots to make the experience of becoming a copilot more authentic.
If youre wondering just how much Surfers Paradise tourism has improved over the years, simply head to the Skypoint Observation Deck at Levels 77 and 78 of the Q1 building. There youll get a majestic view of Surfers Paradise. The 360 degree view deck lets you get a birds eye view of the famous beach, towering buildings, and the majestic river that snakes through the city. Sit back and enjoy the view, or grab a bite to eat at the caf before you return to exploring everything else Surfers Paradise has to offer.
A day of fun and excitement at Surfers Paradise just wouldnt be complete without experiencing the unique dining pleasures. Surfers Paradise now offers a wide array of restaurants that provide a selection of culinary specialties. Whether youre in the mood for an authentic Australian dish or want to sample the specialties of other countries, Surfers Paradise will have the perfect restaurant for you.
Conclusion
The new and invigorated Surfers Paradise tourism industry will make you understand why Surfers Paradise refuses to let go of its iconic status. You can still enjoy the beach that made Surfers Paradise one of the most famous tourist destinations in the world. However, with so many different tourist attractions, youll be able to do much more than just spending a lazy day relaxing at the beach or enjoying the waves.
With a long list of attractions, Surfers Paradise is set to remain as Australias beach icon for another century. The ones mentioned above are only a select few of what the city has to offer.
So, why not rediscover Australias icon called Surfers Paradise and find out for your self why its been one of the most visited places in the country. Just dont forget to drop into Infinity and say GDay!