The Gold Coast is one of the best places to enjoy a family holiday because there is something for everyone. When it comes to family fun, the Gold Coasts theme parks are an excellent entertainment option for having a lot of fun. After all, theme parks are what the Gold Coast is well known for. Gold Coast theme parks are continually introducing new rides and attractions to keep tourists and locals coming back time and time again.
Lets review whats new at some of the biggest Gold Coast theme parks.
Movie World
Movie World is a very popular theme park, which is of course, movie related. Movie World has great live shows as well as many roller coasters and other rides. The park has introduced a new fun activity for juniors – the Junior Driving School. At the junior driving course, kids can learn about road rules and safety on the road. As well, kids now have the chance to experience the thrills of the most iconic attractions and rides at Movie World in a kids sized miniature version. You can enjoy cruising through the best-known landmarks of the park such as Kids WB Fun Zone, Main Street, Western Town and the Superman Escape Coaster. Guests can hang out with their favourite characters such as Scooby Doo, Batman and Bugs Bunny and get photos taken with them. While kids are exploring these fun activities, parents and grandparents can watch them having fun.
Sea World
Sea World is a favourite for many due to it having so many live sea-life displays such as a brilliant and entertaining dolphin show, diving with sharks and numerous other exhibits. Like the other parks Sea World also has a wonderful range of rides and water slides. There are options for all ages. Not so long ago, Sea World welcomed their first King Penguin chick! It is doing great and his mum and dad turned out to be amazing parents. The chick, named Leon, is always near the viewing window, and visitors can have a close encounter with this incredible little fellow. Not long ago the polar bears also had a baby which is now growing into a fun-loving teenager.
Dreamworld
Another great Gold Coast theme park is Dreamworld. It offers a wide range of attractions, rides, themed areas and a wildlife park. Just before Easter 2015, the park welcomed triplet bilbies and all three are now exploring the area of their enclosure. Bilbies are rare and a threatened species. There are only around 600 in the wild. Due to this, the baby bilby Joeys are playing a very significant role for the survival of their species by being breed in captivity. There is also Kung Fu Panda: Land of Awesomeness, with the Skadoosh Bumper Cars, Pandamonium, and Kung Fu Academy and Po.
6th Theme Park
Surfers Paradise is now being coined as being the new 6th Theme Park in the Gold Coast due to its leisure and entertainment precinct having a number of attractions like INFINITY, Timezone, Q1 observation deck, bar and SkyPoint climb, Ripleys Believe It or Not, the Haunted House, the Aquaduck tours, JetBoat Extreme – Broadwater and river rides and many other activities. INFINITY at the Chevron Renaissance Centre is the most innovative, imaginative, exciting and well known of these attractions. It is especially good for families and people of all ages over 8.
INFINITY offers something entirely different; a 30-minute walk-through experience which includes 20 multi-sensual, mood-setting environments with illusions that go to infinity, many special effects, atmospheric music and emotive sound fields, tactile experiences and environments in which to dance and play. Sharing this experience with your family is priceless. Its a journey into other dimensions of your imagination. Your senses will be challenged and you will wonder what is real and what is not. There's a special family package for two adults and two children for only $65.60, which you can purchase here. When looking at things to do on the Gold Coast, make sure INFINITY is at the top of your list. When asked to say what INFINITY is like so many say You cant describe it, you just have to experience it!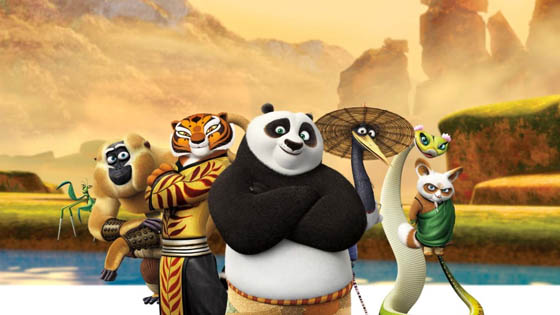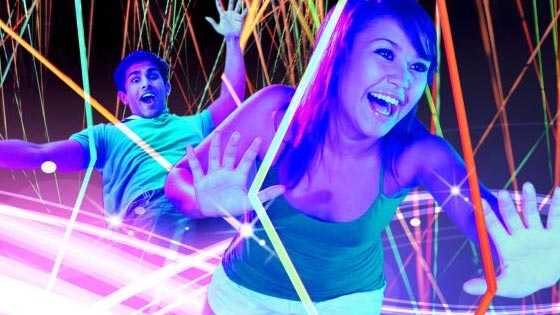 Conclusion
One of the best destinations for holidaying families is unquestionably the Gold Coast because it has amazing beaches, beautiful rivers, stunning views from its headlands, and a rain forest hinterland with numerous waterfalls and distant views of the coast and the scenic rim mountains. There are many wonderful beach and river parks and great dining and shopping options everywhere. The accommodation is first class and inexpensive. Obviously, the leisure and entertainment options are by far the best in Australia. The Gold Coast is the theme park capital of Australia. Movie World recently introduced its Junior Driving School and Sea World recently welcomed a King Penguin chick for the first time. Dreamworld has had triplet bilbies and it6 has the super fun Kung Fu Panda: Land of Awesomeness experience. Gold Coast theme parks are always introducing new attractions, which is why tourists and locals revisit them each time they visit.
And of course, the 6th Theme Park on the Gold Coast is Surfers Paradise with its wide variety of attractions. INFINITY offers a totally different sensory experience that is equally exciting for adults of all ages and also for kids over 8. Visit INFINITY to experience something truly unique. There is nothing like this anywhere in the world before. Visitors say you will be blown away! INFINITY exit surveys consistently have over 90% satisfaction ratings and it gets an extraordinarily high level of repeat visitation. To find out more, contact us here at Infinity via email, or you can give us a call on 07 5526 8935
Related Topics
Gold Coast theme park price comparison
Take the Gold Coast Theme Park Quiz!
Gold Coast theme parks are amongst Australias top tourist attractions of all time!
Infinity Gold Coast ? a Gold Coast theme park the entire family can afford